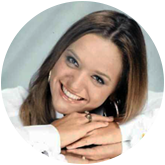 About Our Mission
Jessica Lynne Clinton was born in 1986 in Stuart, Florida. A lifetime resident of Port St. Lucie, Florida, she accomplished more in her 17 years than most people do in an entire lifetime….
Jessica Clinton
May 6, 1986 – October 2, 2003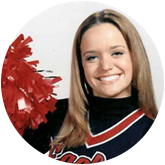 Make A Donation
We are working to build awareness of this dreaded disease and to provide Automated External Defibrillators in Schools, Parks and Playgrounds—but we need your help…
Learn more about the Jessica Clinton MVP Foundation
Subscribe to our latest news and events.
Is there such a thing as a preventable tragedy?
Jessica Lynne Clinton, a beautiful young cheerleader died, at the age of 17, because of a undiagnosed heart condition. At the time of her death, CPR was performed however, her school was not equipment with an automated external defibrillator (A.E.D.) to jump start her heart, when it stopped beating. The foundation created in her honor believes such tragedies can be prevented. By taking direct action, from equipping our schools with A.E. D.'s, promoting early heart screenings for students and providing public education and awareness of hidden heart conditions. Don't wait until we lose another child; learn more about Jessica's MVP Foundation and how we can all work together to prevent the unnecessary loss of another child, from Sudden Cardiac Arrest.